Although this show remains unavailable, we know quite a bit about it due to heavy newspaper coverage and a program printed by U.S. Steel and handed out to audience members. First, let's look at the newspaper coverage from the day of the broadcast, April 4, 1948.
The first preview is from the Abilene Reporter-News, Abilene, TX.
The second is from The Anniston Star, Anniston, AL.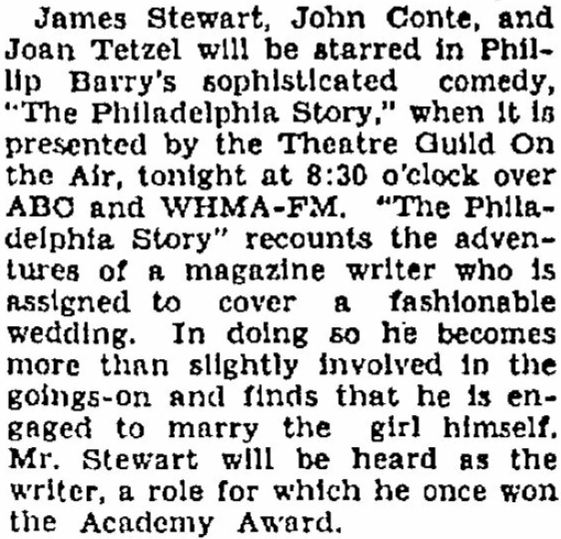 Finally, this display ad appeared in The Post-Register, Idaho Falls, ID.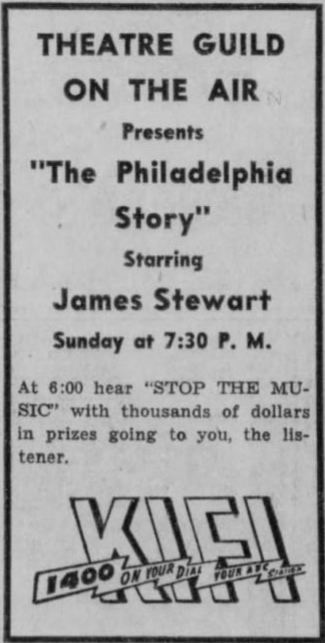 The cover of the program gave the title and date of broadcast, as well as the sponsor, the program name and information about the broadcast network.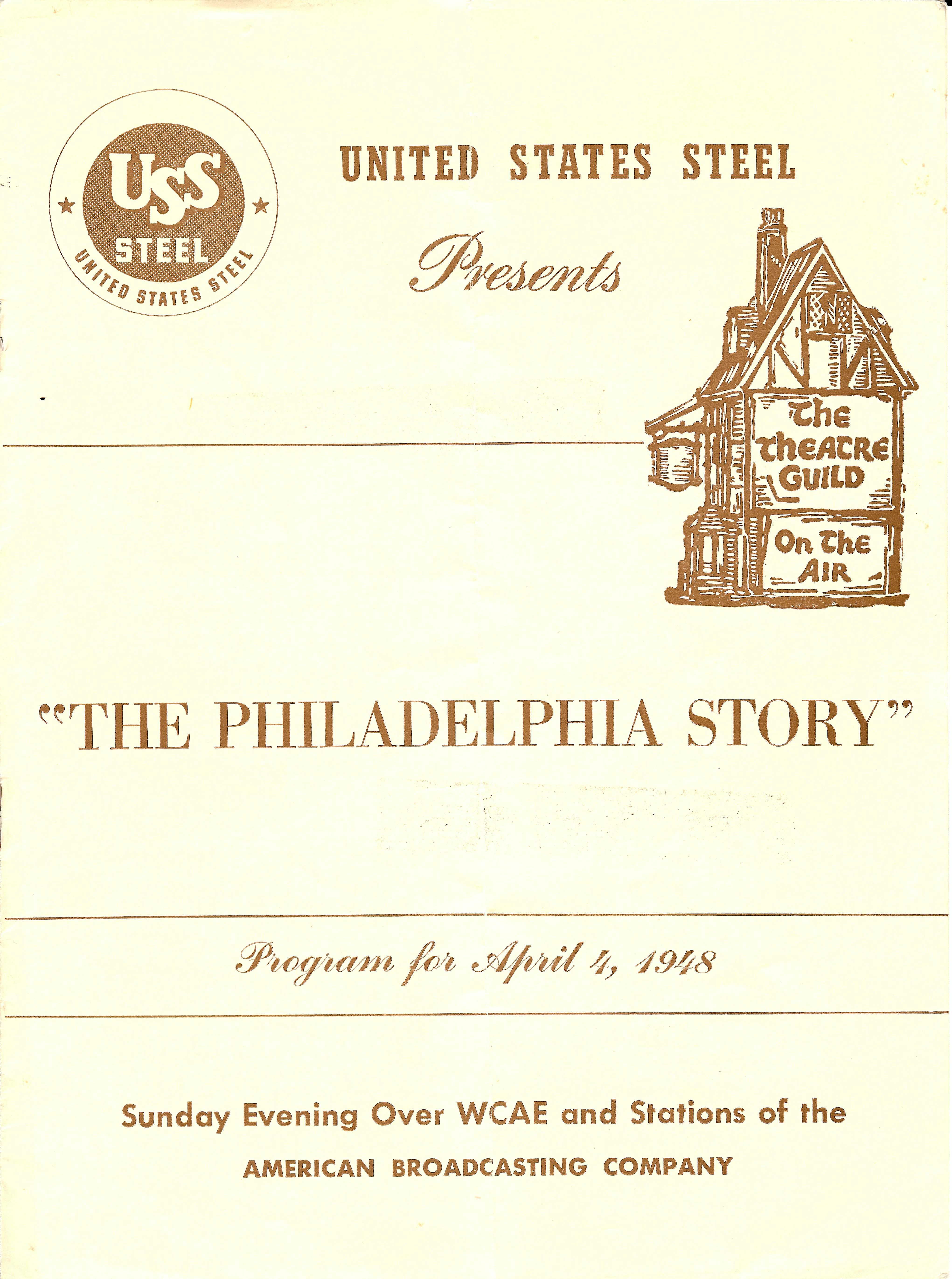 This page gave the acting and production credits.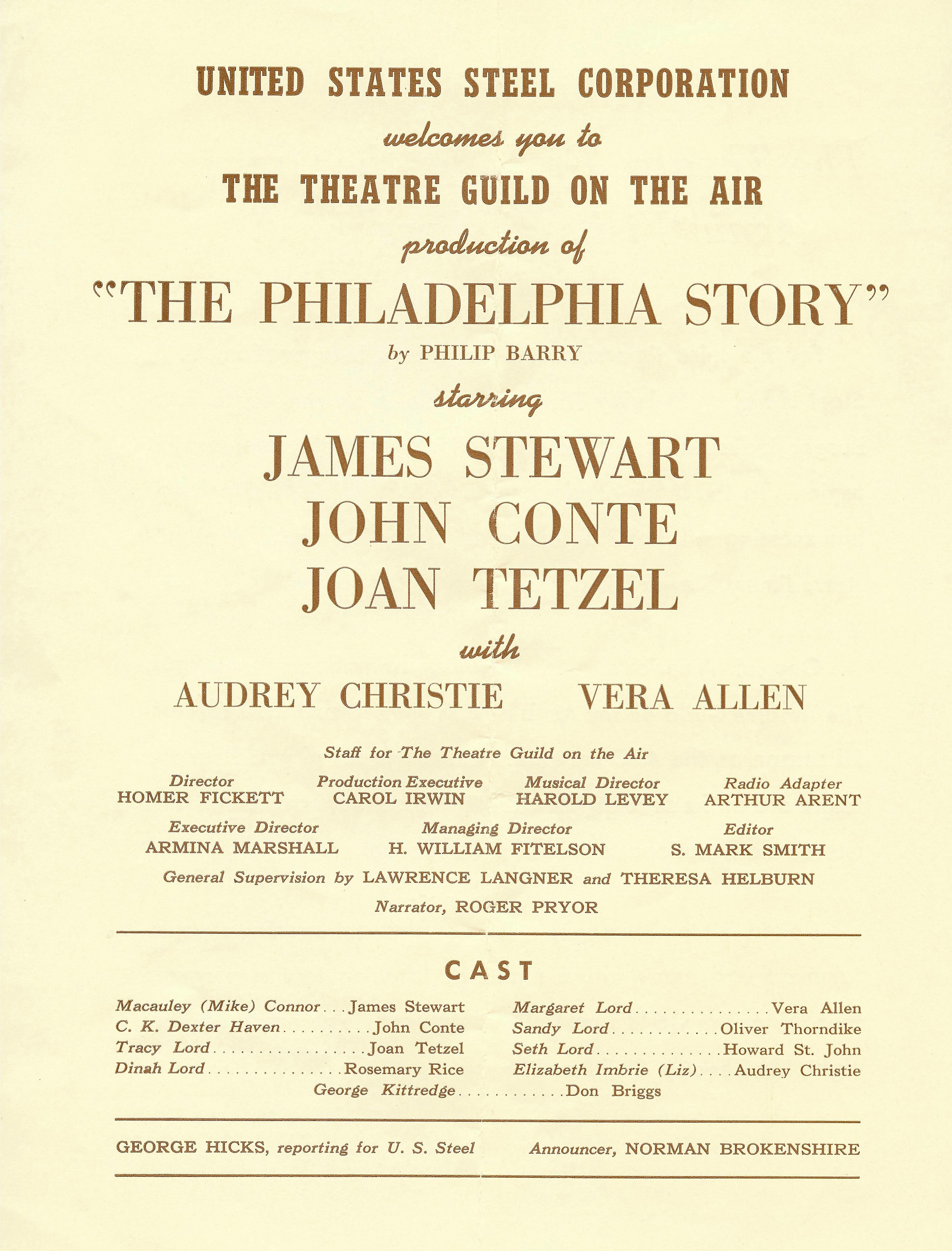 Photos and brief bios of the three main actors were given on this page.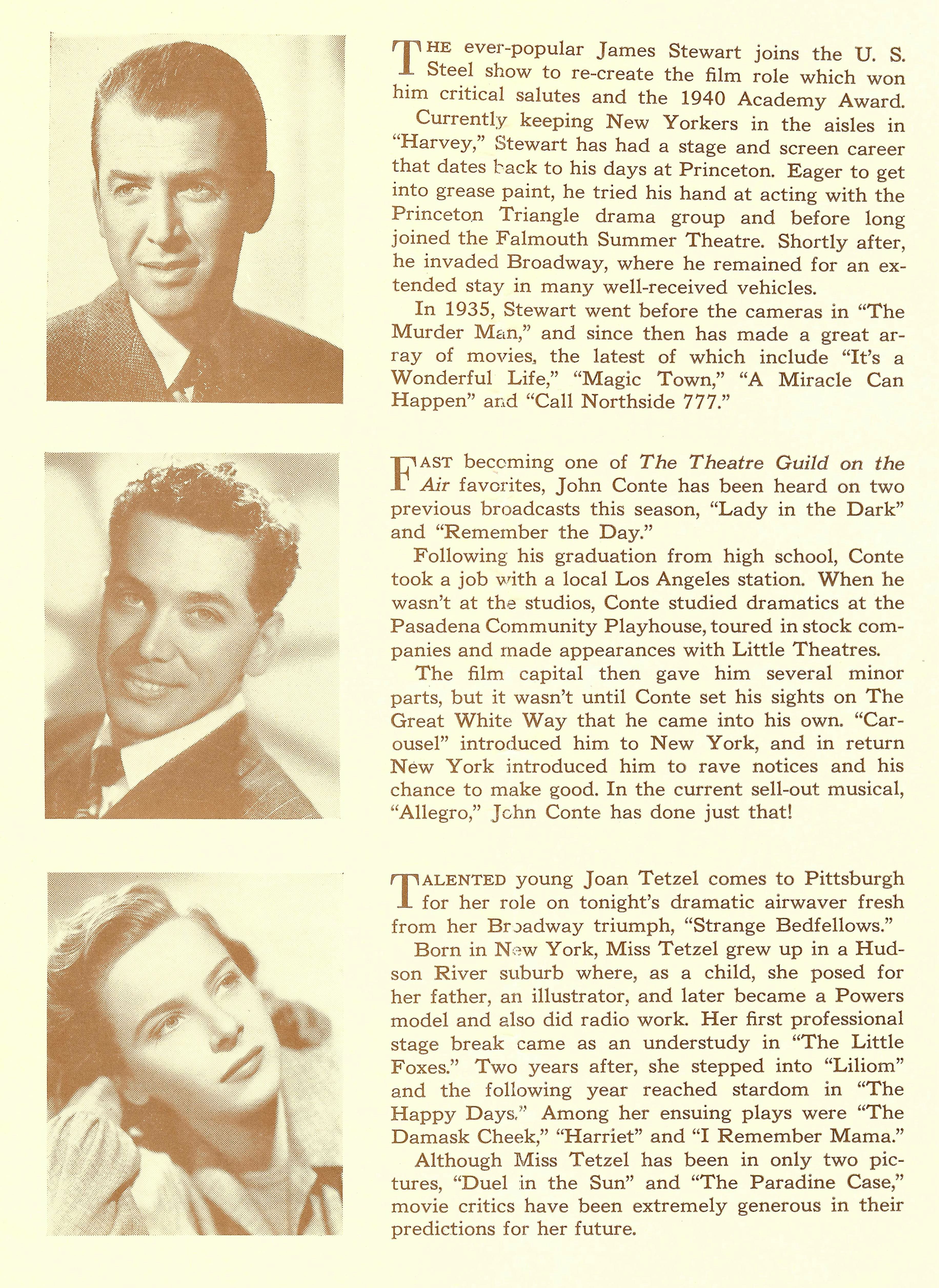 The program was broadcast from the Syria Mosque in Pittsburgh, PA, which is within easy driving distance of Stewart's hometown, Indiana, PA. Many people, including Jimmy's parents came down to see both rehearsals and the actual broadcast. This also presented the opportunity for Jimmy to be honored in several ways by the hometown folks.
This article from the April 5, 1948, edition of The News-Herald, Franklin and Oil City, PA, states that Jimmy was named the "Honorary Mayor" of Indiana.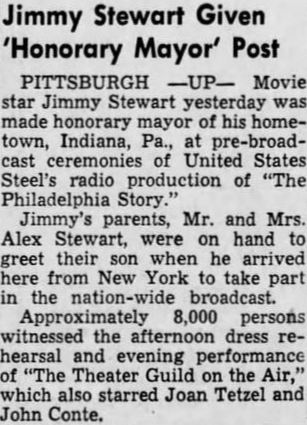 This photo appeared in The Indiana Gazette, Indiana, PA, on April 5, 1948. It shows Indiana Police Chief John F. O'Mara, presenting Jimmy with a membership in the Fraternal Order of Police. It also says that the town's Burgess, J.R. Maloney, had made Jimmy an "Honorary Chief of Police" for the town.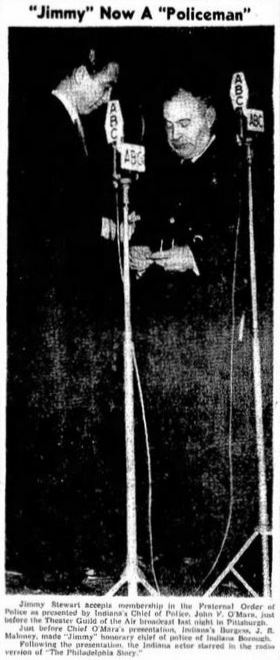 A long article accompanied this photo and contained much more information on the activities surrounding the broadcast.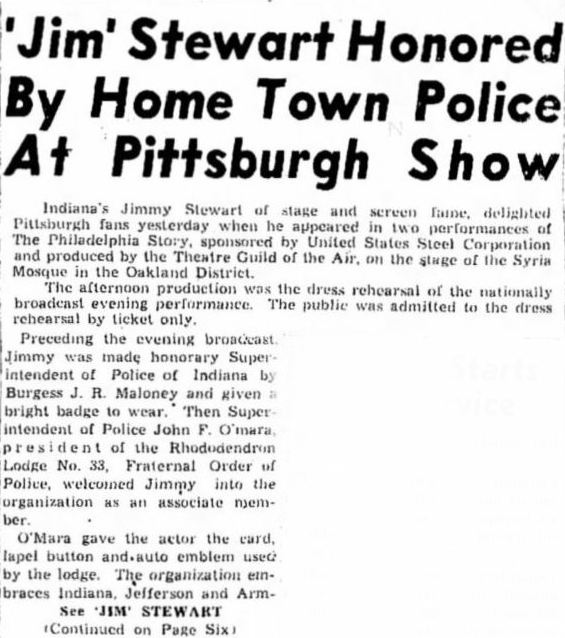 About a month after Stewart's appearance, the following ad for Theatre Guild on the Air ran in Broadcasting magazine (May 17, 1948).