Like all the other discs in this series, this one was issued by Warner Brothers Records (PRO 269). It was a small-hole, 7-inch, 45 RPM disc.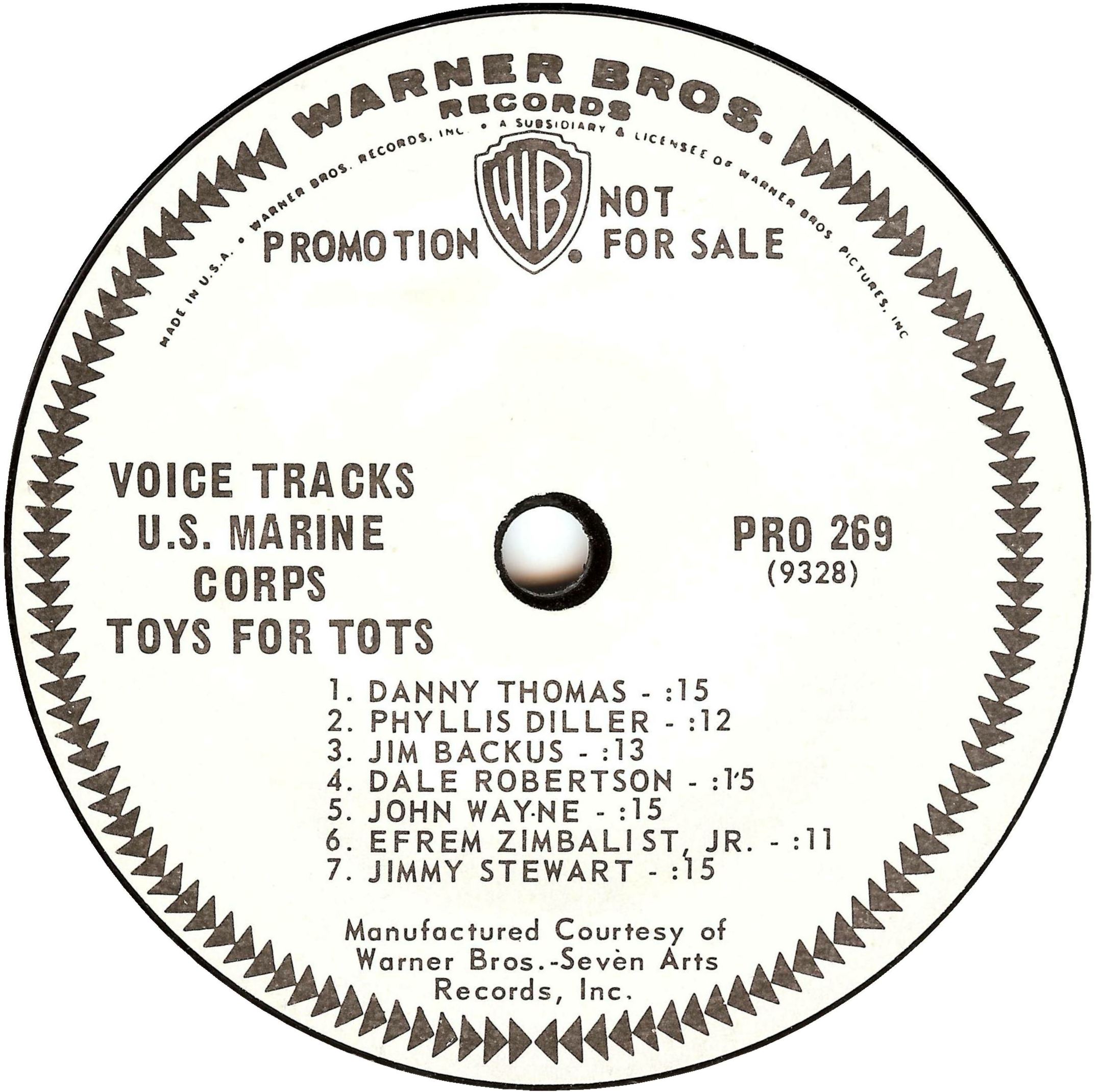 This particular record features messages from movie and TV stars, including
Danny Thomas, Phyllis Diller, Jim Backus, Dale Robertson, John
Wayne, Efrem Zimbalist Jr., Jack Webb, Joan Crawford, Jimmy Durante,
Greer Garson, Charlton Heston, Ben Alexander, Yvonne Craig and Dean
Jones. Since Yvonne Craig introduces herself as Batgirl, the disc would
most likely date from Christmastime 1967, when that character was a
regular on the Batman TV series.
Stewart's 15-seond message is the final track on side two: