This Toys for Tots record was issued as a 7-inch, 45 RPM record by Warner Brothers (PRO 381).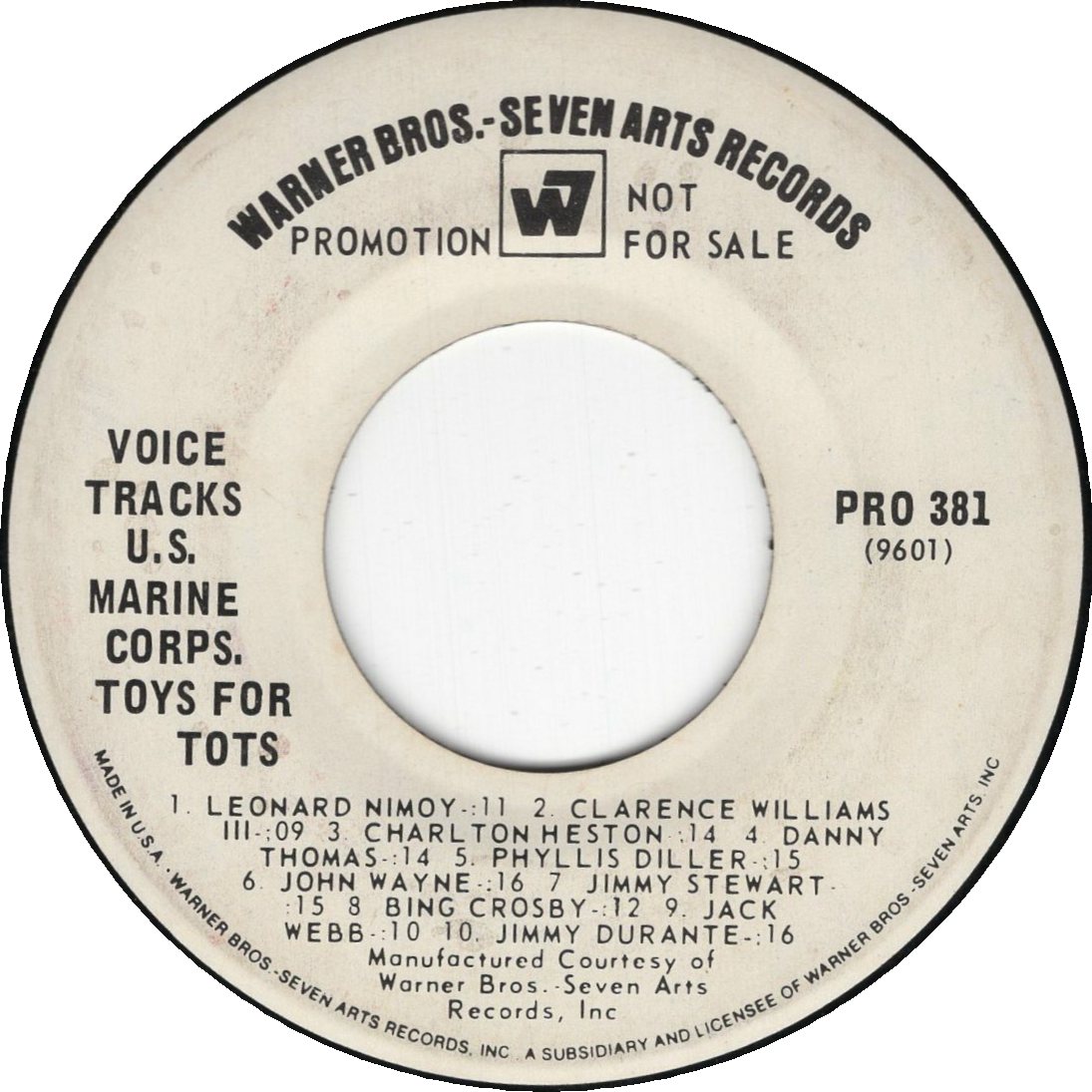 Appearing with Stewart are Efrem Zimbalist Jr., the U.S. Marine Corps Band, Edward Mulhare, Natalie Wood, Colonel Frank Borman, Leonard Nimoy, Clarence Williams, Charlton Heston, Danny Thomas, Phyllis Diller, John Wayne, Bing Crosby, Jack Webb and Jimmy Durante.
Astronaut Frank Borman says in his message, "last Christmas we orbited the moon." Since that happened in 1968, that would mean that this disc was issued for the 1969 Christmas season.
In 1970, a very similar disc was issued. It carried the same release number (PRO 381) as the 1969 disc, but the line-up for the a-side had been changed. On that side now were Efrem Zimbalist, Jr., Karen Valentine, Natalie Wood, Leslie Nielsen and Glen Campbell.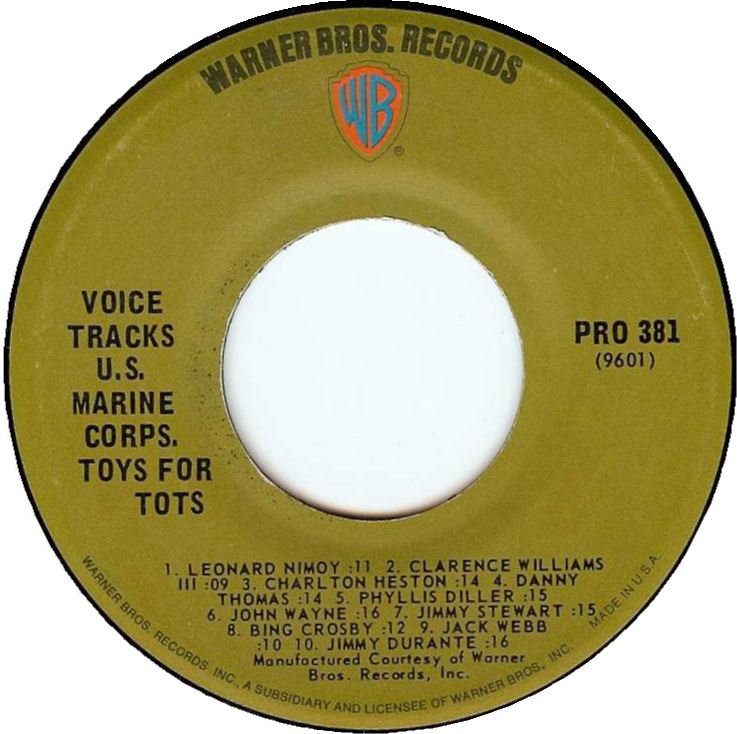 Stewart's message is track seven on side two of both discs and is the same
as that used on PRO 269.