When the Jimmy Stewart-Ginger Rogers film, Vivacious Lady, was released in 1938. This full page ad for the film appeared in the Motion Picture Daily on May 2nd of that year.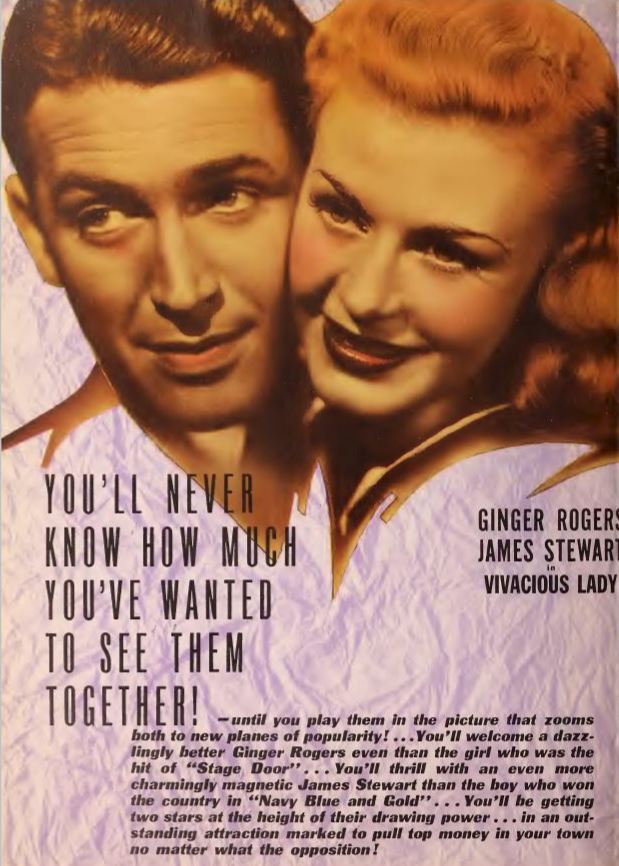 There were no official soundtrack recordings released. In the film, Ginger Rogers had sung the song You'll Be Reminded of Me (George Jessel/Jack Meskill/Ted Shapiro). The song was also played in the background several times throughout the film. It was popular enough that sheet music, featuring a photo of Rogers and Stewart, was issued.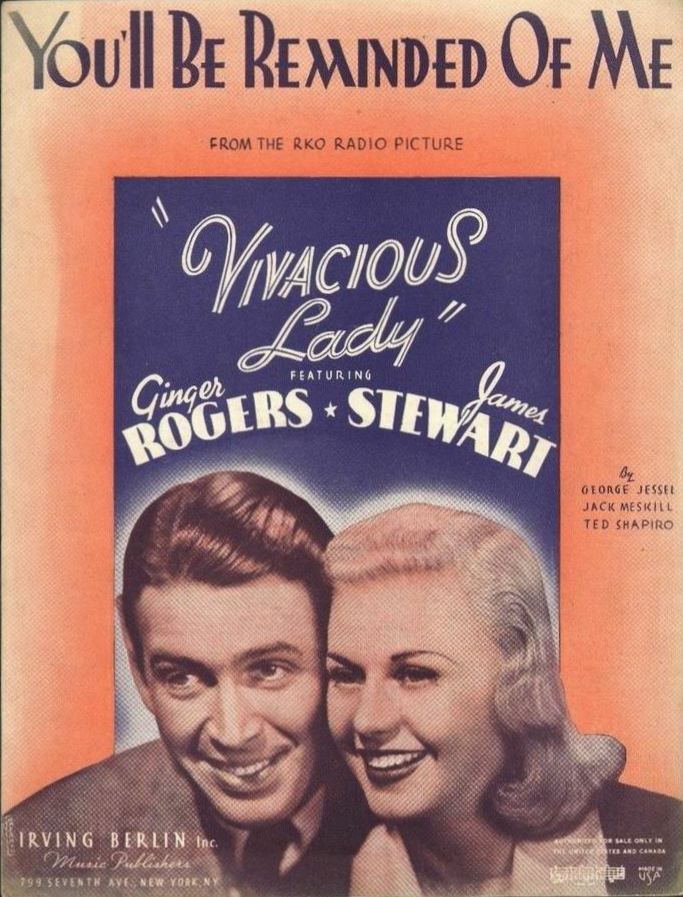 At least three 78 RPM recordings of the song were recorded and issued in 1938. These included:
Larry Clinton and His Orchestra, Vocal Refrain by Bea Wain (Victor 25819)
Ozzie Nelson and His Orchestra, Vocal Refrain by Ozzie Nelson (Bluebird 7517)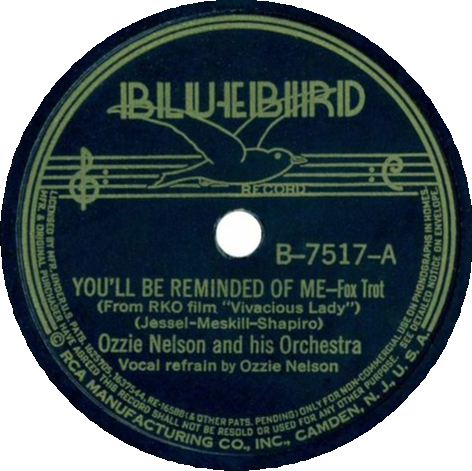 Ben Pollock and His Orchestra, Vocal Chorus by Paula Gayle (Decca 1815)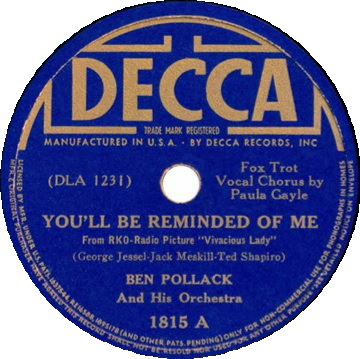 Finally, in 1980, Ginger Rogers' version of the song was taken from the film and issued on the album Rare Recordings 1930-1972 (Sandy Hook Records No. 42).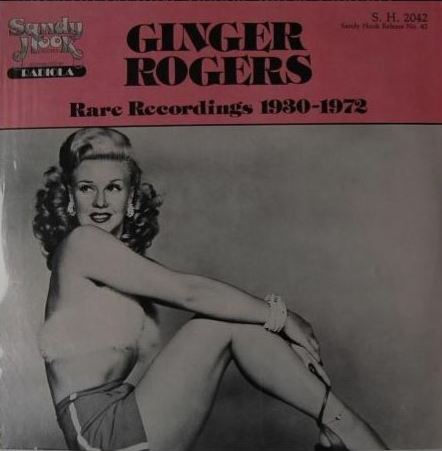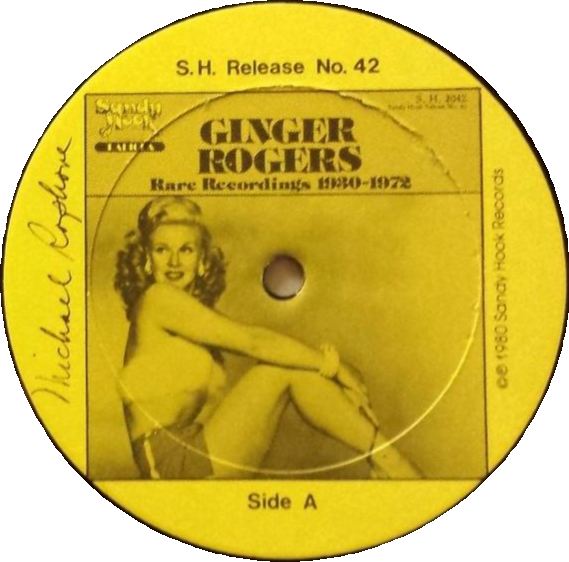 (Added July 14, 2017)
Recently came across this sheet music. Not exactly sure what it is, but notice that it is marked "For Professional Use Only." It further asks to "Please announce title of production when Broadcasting the Number."