Only two of the Pooh stories read by Stewart were issued as singles. Like the Upside-Down books, both were issued as 78 RPM and 45 RPM discs. The first record was of Winnie the Pooh and the Heffalump Parts 1 & 2 (RCA Victor BY-48 (78 RPM)/WBY- 48 (45 RPM). Both were issued in a pictures sleeve, but carried different prices.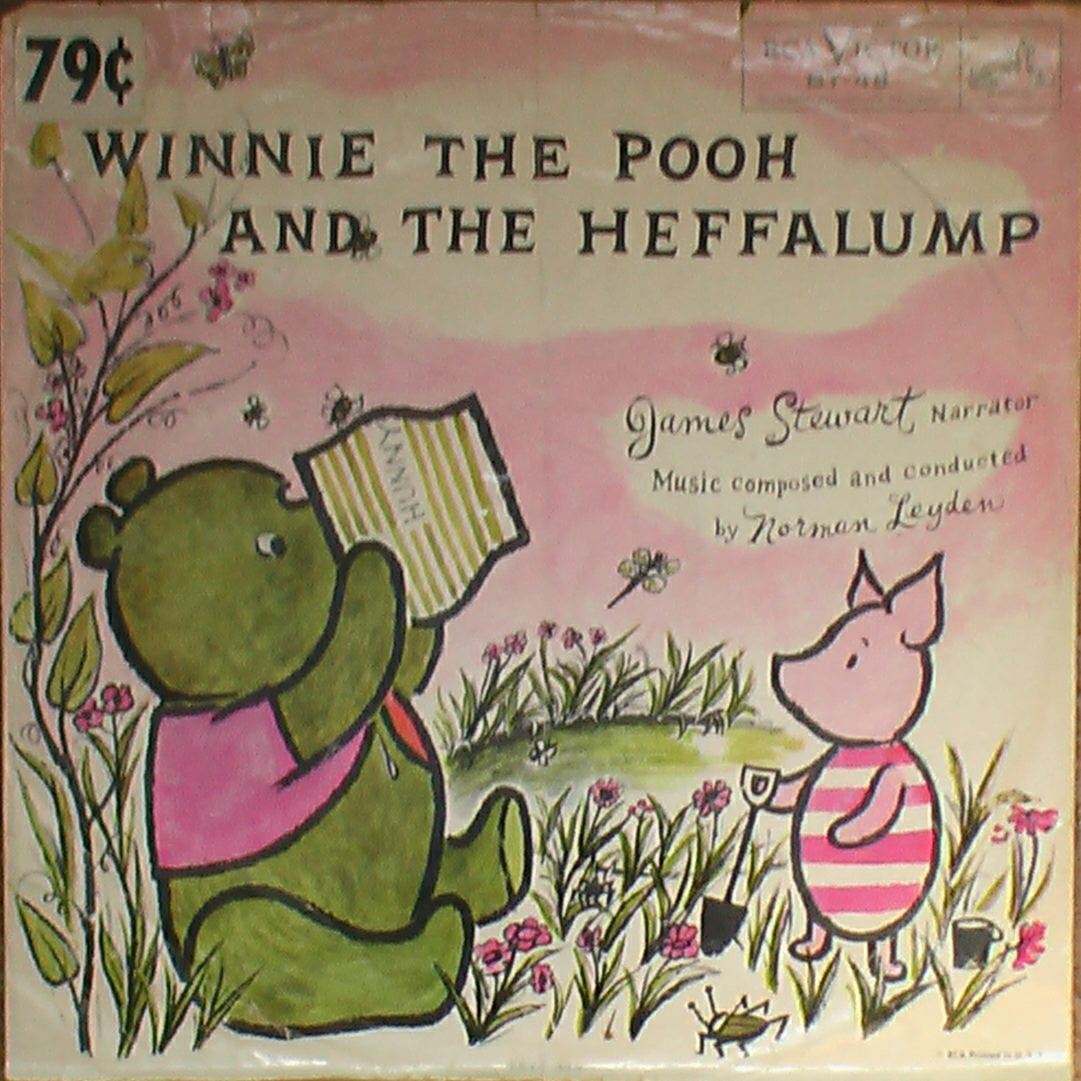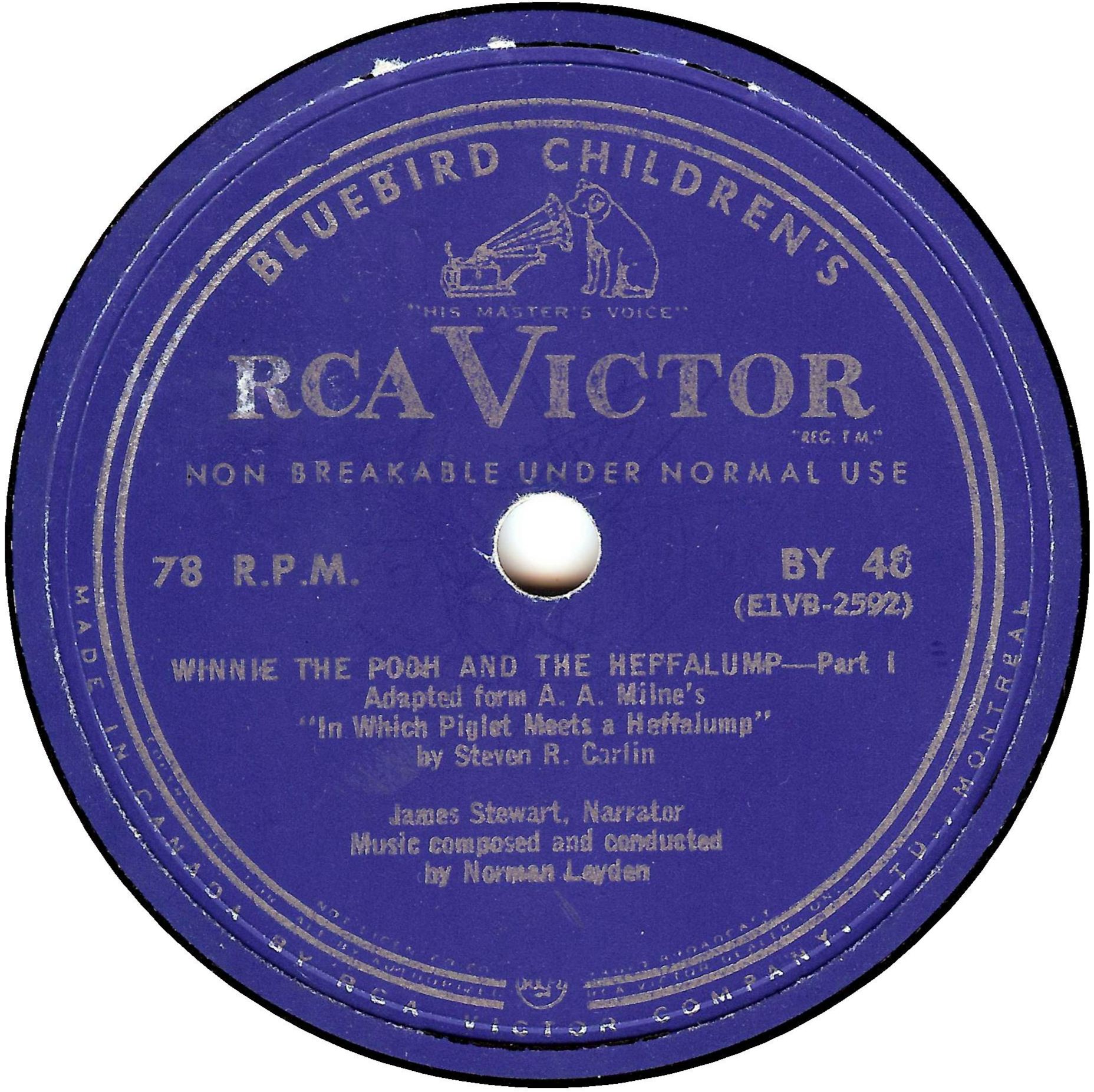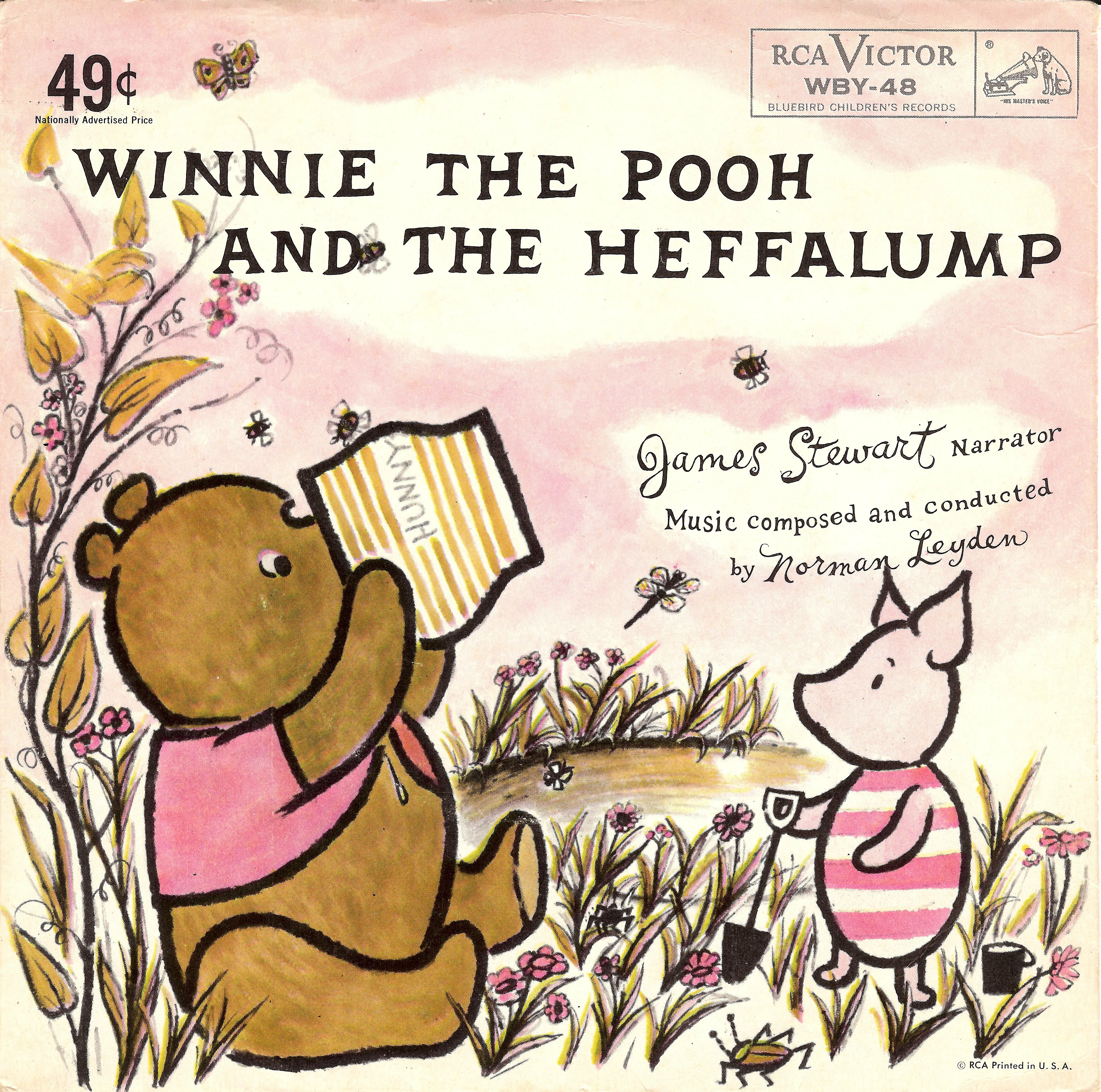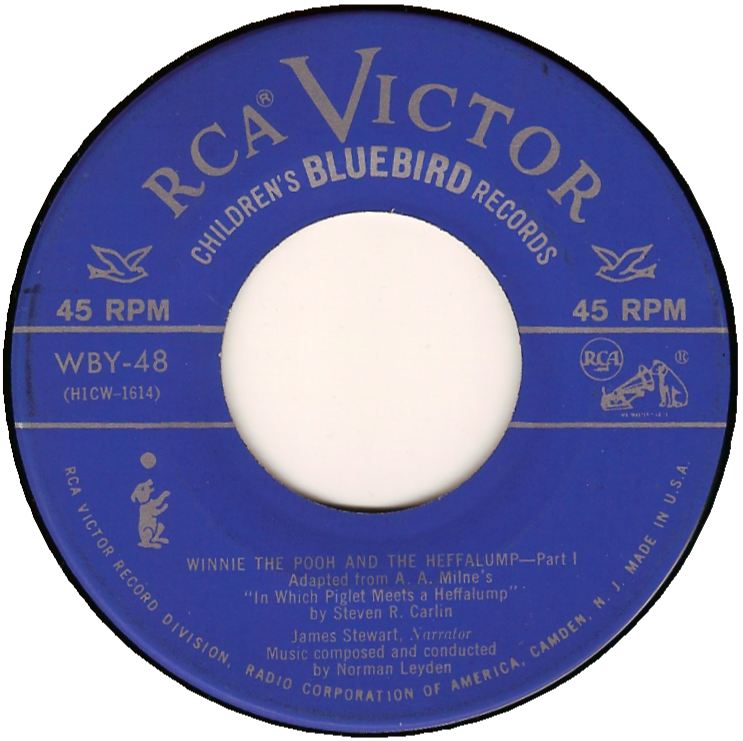 The January 26, 1957, edition of Billboard reviewed the record this way: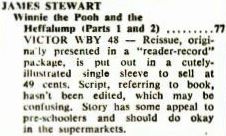 The second single was Winnie the Pooh and Tigger Parts 1 & 2 (RCA Victor BY-51 (78 RPM)/WBY-51 (45 RPM). Again the single was issued in a picture sleeve, but this time the cost was the same for either the 10-inch or the 7-inch disc.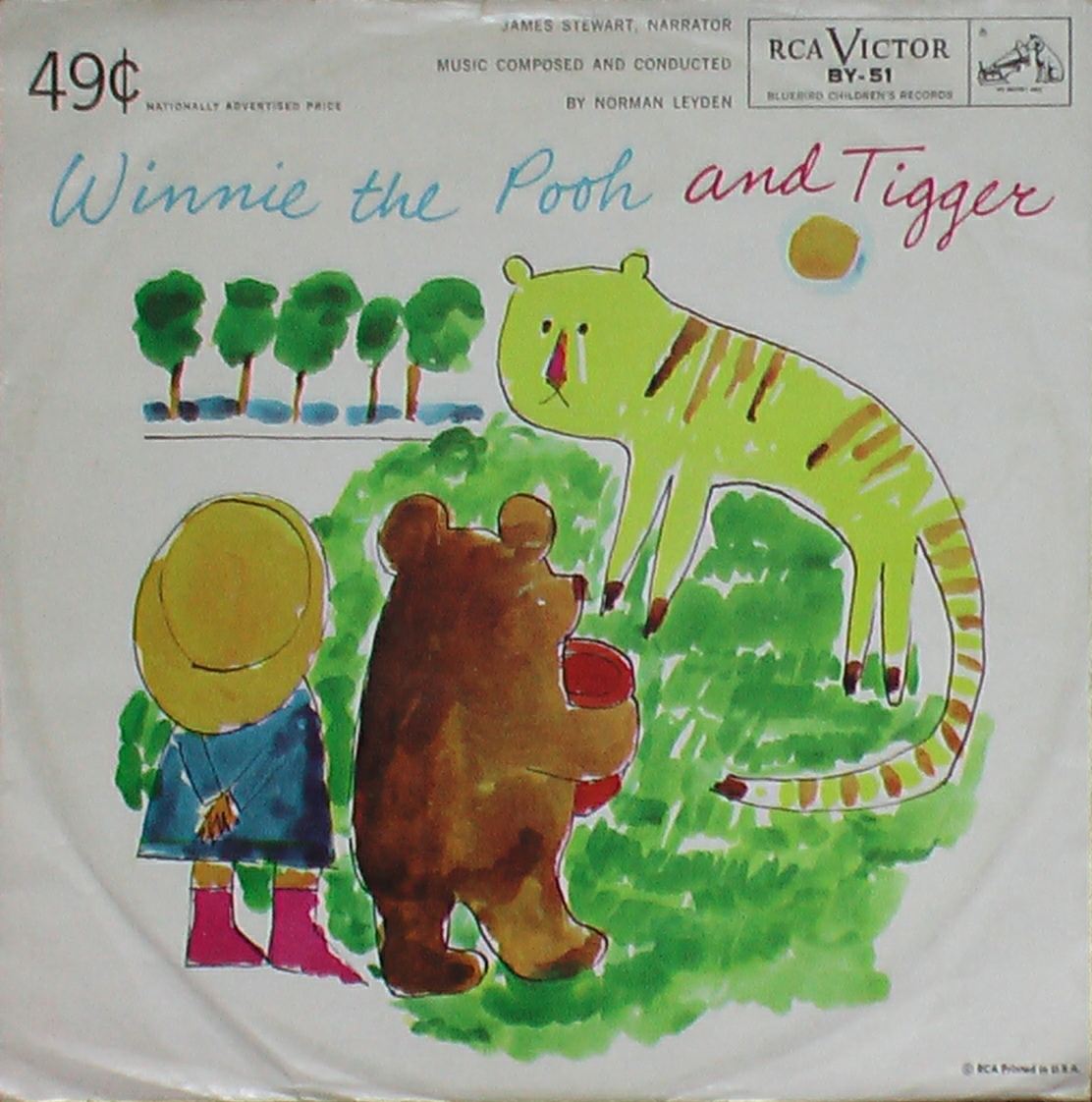 When RCA issued this single, someone made the mistake of using the same master as that used for the Upside-Down Book records. As a result, there are references to 'turning the page' and 'turning the book upside down for another story." Here's the audio taken directly from the 78 RPM record:
When the mistake was discovered, a new version was placed on the market.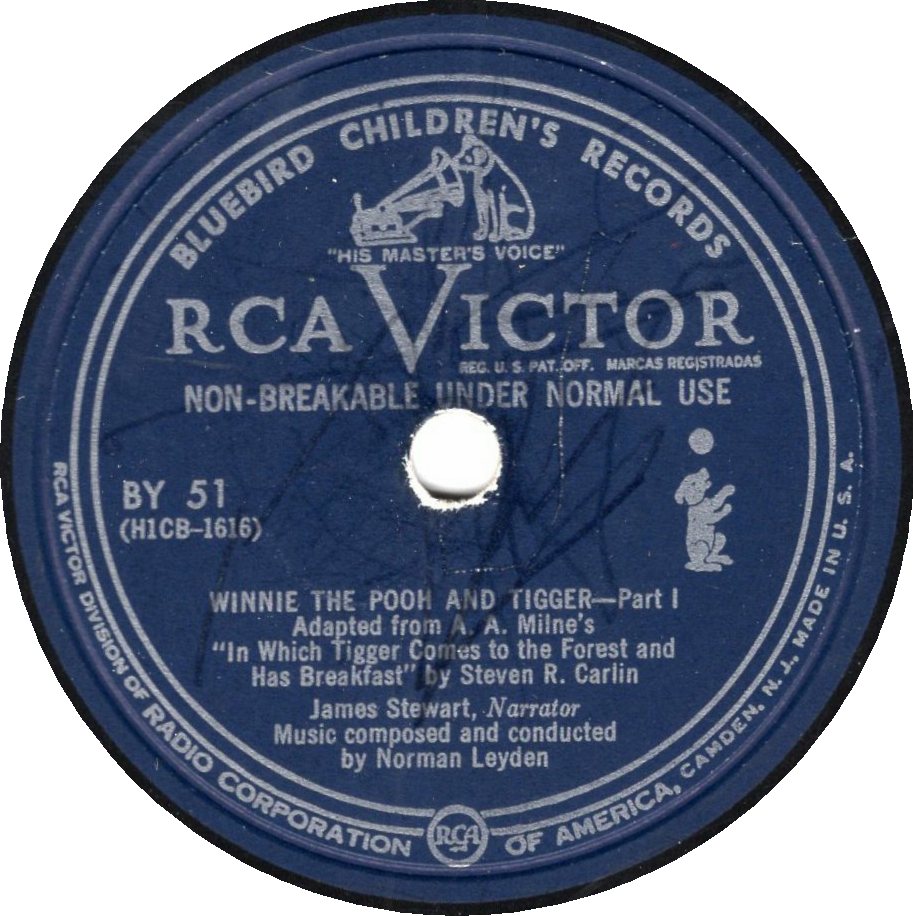 You'll notice that the label design has changed slightly. Also, the matrix number (seen below the BY 51) had changed showing that a new master had been prepared and was being used. All the out of place comments had now been removed.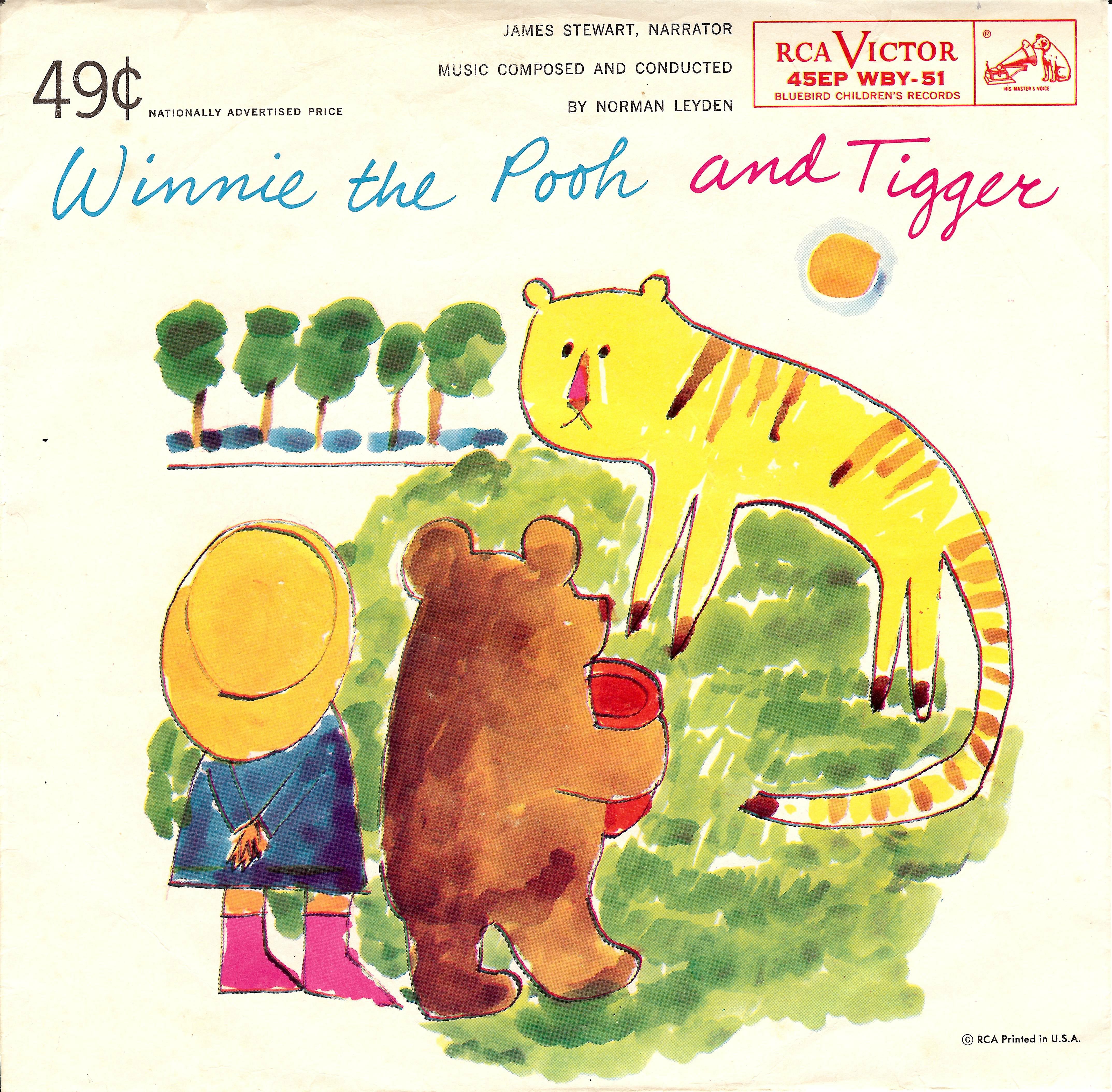 The record was reviewed in the February 23, 1957, edition of Billboard.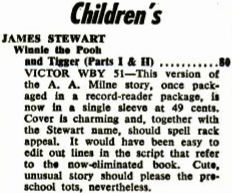 Two months later in the April 20, 1957, edition, the record was mentioned again in an RCA Victor ad: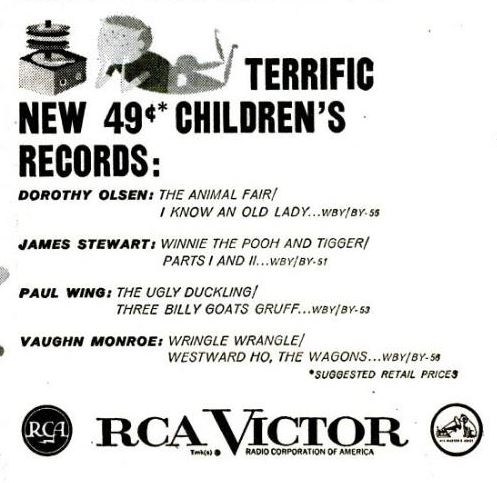 RCA also did some advertising in newspapers. The ad below is from the Dixon Evening Telegraph, Dixon, IL, of November 29, 1951.