Theater Guild on the Air was sponsored by U.S. Steel and was sometimes known as the U.S. Steel Hour. It was broadcast on Sunday evenings from 8:30-9:30 p.m. on the east coast. This particular program aired on February 17, 1952. It was advertised in a wide variety of ways. The following display ads are from, respectively, the Albuquerque Journal, Albuquerque, NM, the Idaho State Journal, Pocatello, ID, The Post-Standard, Syracuse, NY, and The Fresno Bee, Fresno, CA, all on the day of the broadcast.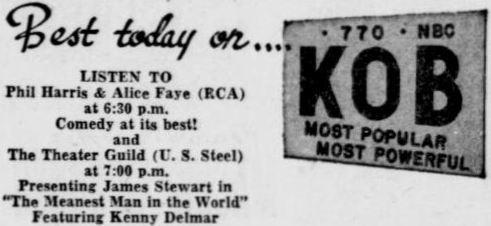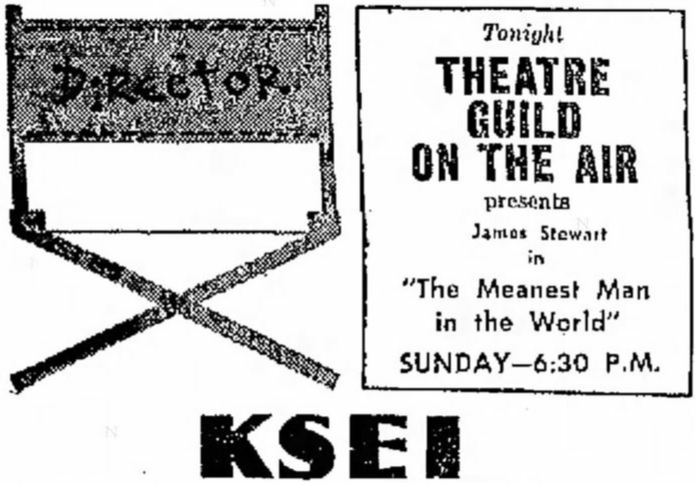 These short previews appeared in The Decatur Daily Review, Decatur, IL, and The Post-Standard, Syracuse, NY.

The Meanest Man in the World had been a 1943 film starring Jack Benny as Richard Clarke and Priscilla Lane as Janie Brown. In the story, Richard Clarke, a small town lawyer moves to New York City, but fails to be a success there. Then he takes a friend's advice and pretends to be a ruthless heel. Suddenly he has more business than he can handle…but in the process, he loses his fiancée. Although the radio show is not available, we can assume that it follows a very similar plot.
Most of what is known about the broadcast, we know because of the ads. Stewart was the star, so he must have had the role of Richard Clarke. Coleen Gray, Josephine Hull and Kenny Delmar were also in the cast. Paddy Chayefsky wrote the radio adaptation of the George M. Cohan play.
We recently had the opportunity to read the script which is part of the Theatre Guild Archive of the the Beinecke Rare Book and Manuscript Library on the campus of Yale University in New Haven, CT. As it turns out, the plot is not much like the film version at all as we originally thought.
From that script, here is the cast listing: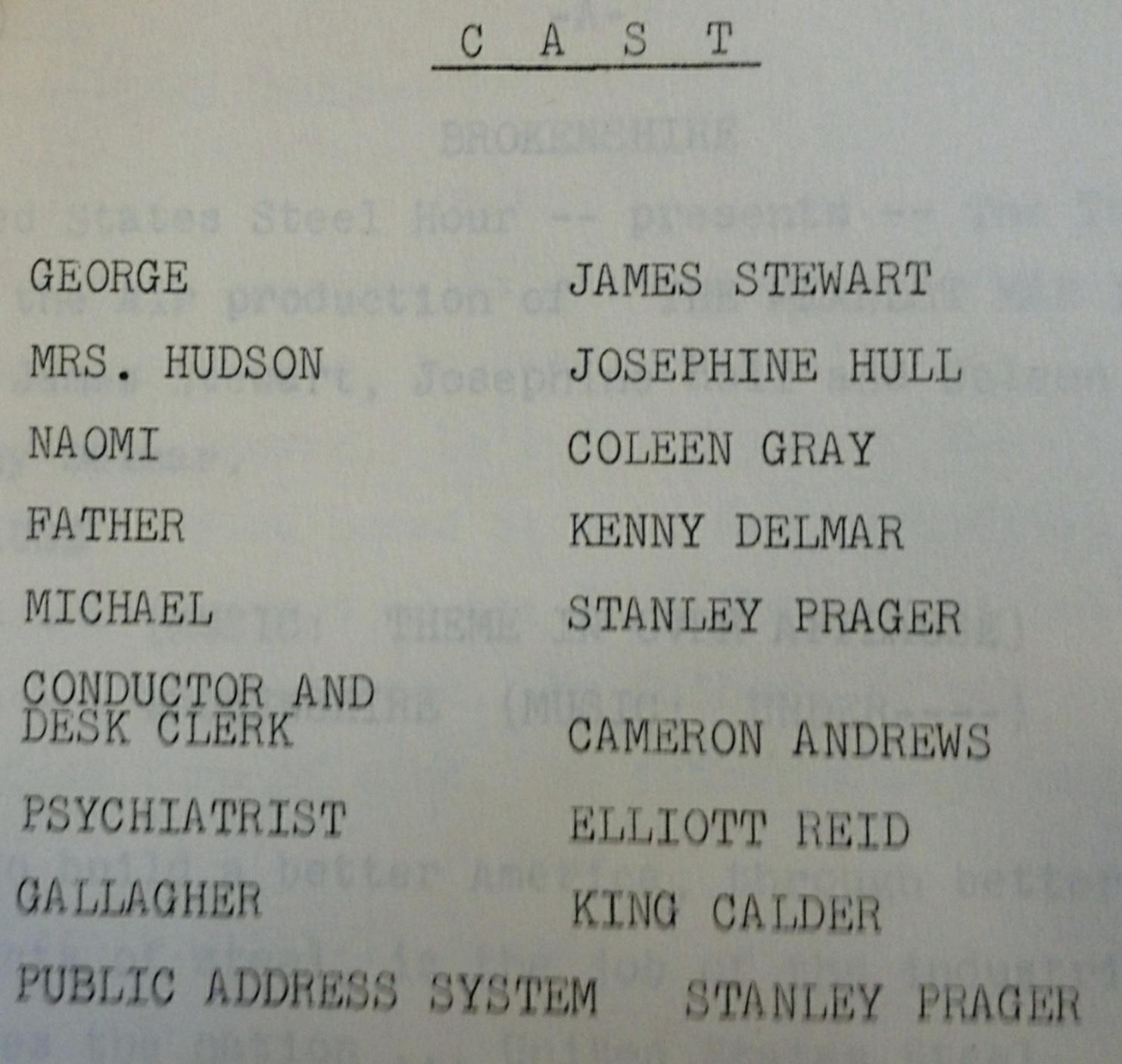 We are also going to include scans of the entire script (minus commercials) here for you to read. A few pages are a little blurry, but readable. Enjoy.